Types of Spinal Cord Injuries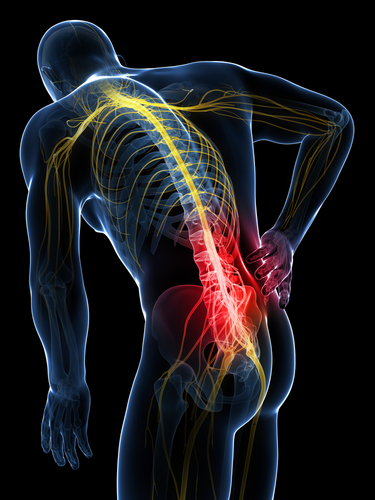 According to The Journal for Spinal Medicine, nearly 253,000 people in the United States live with a disability related to a spinal cord injury. Spinal cord injuries generally fall into two types: complete or incomplete. Complete is when all or almost all of the feeling and motor function has been lost below the site of your spinal injury. Incomplete is when some feeling and motor function is preserved below the site of the injury.
Likewise, paralysis from a spinal cord injury is divided into two categories: quadriplegia or tetraplegia is when the legs, trunk, arms, hands and pelvic organs are impaired by the injury. Paraplegia is paralysis which impairs some or all of the trunk, legs and pelvic organs.
All too often, spinal cord injuries are caused by someone's carelessness. As a result of that carelessness, you or your loved one's life has been irrevocably changed. At the Law Offices of John Day, our experienced team understands the effect spinal cord injuries have on our clients and their entire families. From staggering medical bills to loss of the ability to hold a job to depression and the inability to enjoy everyday activities like playing with your children, a spinal cord injury creates tremendous physical, emotional and financial burdens.
In a perfect world, the person responsible for your spinal cord injury would simply pay you and your family the money you deserve. But because the amount of your compensatory damages, and sometimes punitive damages, are so significant, most insurance companies and corporations will launch a full-scale offensive to try and deny your claim and minimize the significance of your losses.
At The Law Offices of John Day, P.C. our award-winning trial lawyers know how to beat these powerful insurance companies and corporations. Our experienced lawyers have the legal knowledge and trial skills to successfully handle your spinal cord injury case. On the medical side of your case, we have a nurse paralegal on staff to assist with medical questions and issues. To schedule a free, no-obligation consultation to discuss your spinal cord injury case, contact us online or call us at 615-742-4880 or toll-free at 866.812.8787. We handle all spinal cord injury cases on a contingency basis which means we only get paid if we recover money for you.