The FDA Recall of GranuFlo and NaturaLyte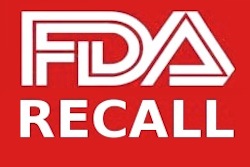 On March 29, 2012, the U.S. Food and Drug Administration (FDA) issued a Class 1 recall of NaturaLyte and GranuFlo, two drugs used to treat dialysis patients. A Class 1 recall is the most serious type of recall issued by the FDA and is only used when there is a reasonable probability that the product will cause serious negative health consequences or death.
The FDA is currently investigating to determine whether Fresenius violated any federal regulations by failing to disclose the adverse consequences associated with GranuFlo and NaturaLyte. While the FDA's investigation is still ongoing, the Director of Compliance for the FDA's medical devices division has already criticized Fresenius for failing to notify its customers of the concerns expressed in the internal memo stating it is "not in the interest of the public health to sit on information about risks." The FDA is not the only one criticizing Fresenius' failure to warn its patients. Home Dialyzors United wrote an open letter to Fresenius describing as "unconscionable" the company's failure to alert medical directors and medical staff of the problems with the drugs and adding that "patients' lives were at stake and Fresenius did nothing".
If you or a loved one has recently suffered heart problems, stroke, cardiac arrest or death following dialysis treatment, one of these products may be to blame. Contact our award-winning product liability lawyers today for a free, no-obligation consultation. We will evaluate your case, answer your questions and inform you of your rights. We are handling cases involving GranuFlo and NaturaLyte on a contingency basis, which means we only get paid if we win. Because we advance all case expenses, you are never out of pocket any money to pursue your GranuFlo or NaturaLyte case. However, you must act quickly to protect your rights because the law only allows a limited time to seek compensation. Let us help you and your family get the compensation and the justice you deserve. Contact us online or by calling 615-742-4880 or toll-free at 866.812.8787. If your situation prevents you from coming to our office, we will gladly come to your home or the hospital.