Stryker Hip Replacement Recall -- What Should I Do if I Have a Rejuvenate or ABG II Hip Implant?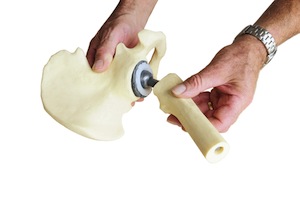 According to Stryker, if you have a Stryker Rejuvenate or AGB II hip implant, regardless of whether you are having pain or problems, you should schedule an appointment with your surgeon who may perform a clinical examination including blood work and cross-sectional imaging. See the Stryker recommendation here. Depending upon the results of your examination and the level of any problems you are experiencing, it may be necessary to undergo a revision surgery. A revision surgery entails removing the recalled Stryker hip implant and replacing it with a different implant.
Once you and your surgeon have ascertained your medical status, you should then contact one of our award-winning lawyers to discuss your legal options. This is true even if you are not currently experiencing any problems with your Stryker hip implant.
Contact us online or call us anytime at 615-742-4880 or toll-free at 866.812.8787 for a free, no-obligation consultation with one of our experienced attorneys. We handle all Stryker hip implant cases on a contingency basis so it will not cost you anything to explore your legal options. But do not delay, the law sets strict deadlines by which you must pursue your legal rights.
More Stryker Hip Replacements Information