Stryker Hip Replacement Recall -- Damages Recoverable as a Result of a Failed Hip Replacement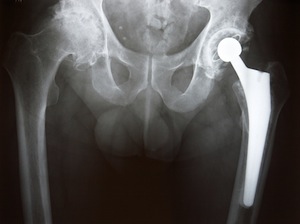 If you have a Stryker Rejuvenate or AGB II hip implant, you may be entitled to compensatory damages and, if appropriate, punitive damages. Specifically, if we establish the hip implant was defective and it caused your medical problems, then Stryker is responsible for any medical treatment related to the recalled hip implant including evaluations by your surgeon, revision surgeries, treatment for adverse local tissue reaction (ALTR), pain and suffering, medications, any lost wages, etc.
Because of the number of claims associated with the Stryker Rejuvenate and AGB II hip implants, Stryker has hired Broadspire, a third-party claims administrator, to handle all claims. We recommend you do NOT communicate with Broadspire on your own. Broadspire only owes a responsibility to Stryker -- not you.
At The Law Offices of John Day, P.C. our award-winning attorneys have years of experience in effectively dealing with Broadspire. To get started, simply contact us online or call us anytime at 615-742-4880 or toll-free at 866.812.8787 for a no-cost, no-obligation consultation. Strict time deadlines apply so do not delay.
More Stryker Hip Replacements Information