Rights for Victims of Child Pornography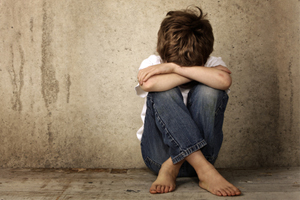 Child pornography is a crime under Tennessee law and the law of every state, but many people are unaware that a federal law allows a child victim to file suit and make a claim for monetary damages against any person who produced, distributed, or possessed any visual depiction of the child victim engaging in sexually explicit conduct. The phrase "any visual depiction" includes photographs and images on video.
The law is known as "Masha's Law" and may be found at 18 U.S.C. 2255. It was passed into law in 2006. The law provides that under certain circumstances child victims can recover damages of at least $150,000 and the wrongdoer is additionally required to victim's attorneys' fees and court costs. It is not necessary to show actual damages to be entitled to recover the $150,000, according to the case of Doe v. Boland, 698 F.3d 877 (6th Cir. 2012).
The law has a deadline for taking legal action. Ordinarily, a lawsuit must be filed " filed within 10 years after the right of action first accrues or in the case of a person under a legal disability, not later than three years after the disability."
How could this type of claim arise? Assume that a neighbor drugs a child and videos her in her unconscious state while naked and then takes those videos and uploads them to a child pornography site on the Internet. Under Masha's law, the child can recover $150,000 from the neighbor, even if she chooses not to prove actual damages caused by the distribution of the videos. In addition, she can seek recovery of attorneys' fees and court costs for bringing the claim against the neighbor.
A claim can also arise if a person videos or photographs himself or herself having sexual contact with a minor and then mails or uploads the images to another person or company. This is illegal conduct under federal law, and Masha's Law allows the child victim to recover a minimum of $150,000 from the wrongdoer, plus attorneys' fees and court costs.
Of course, this discussion has been limited to financial responsibility for child pornography but the victim of sexual abuse has a legal rights to seek damages for the sexual abuse as well.
Candidly, some of the people who engage in such despicable contact have absolutely no money, and will have enough less money after they get out of prison for the crime they have created. But our experience is that some of these people who engage in such despicable acts do have substantial financial resources, and thus it makes sense to call us and see if an investigation reveals that the wrongdoer has access to assets or a future income stream such that makes sense to use Masha's Law and make a financial recovery for the victim.
If you become aware that your child was a victim of child pornography, or you discover shortly after attaining adulthood that you were a victim, please reach out to us promptly. We do not charge for an initial consultation, and if we are able to help we are willing to accept representation on a no recovery, no fee basis.