Qui Tam
What Is A Qui Tam or Whistleblower Case?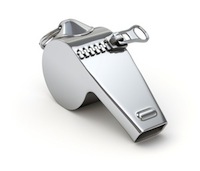 In short, it is a lawsuit brought by a private individual on behalf of the government to stop the perpetuation of a fraud and to recover any money lost as a result of the fraud. Both state and federal statutes authorize qui tam or whistleblower lawsuits. To incentivize people to come forward, whistleblowers are awarded a percentage of the money the government recovers in the qui tam or whistleblower lawsuit.
Qui tam actions are often seen in the context of Medicare and Medicaid, defense contracts, the financial industry and public works projects, but they can occur in any sector of government. Qui tam actions can be brought by anyone. It is not necessary to be a corporate insider. Quite simply, if you have credible evidence of a fraud being perpetuated on the government, you can bring a qui tam action.
If you would like more information about qui tam or whistleblower lawsuits, please click on one of the links below. If you would like to have a free, confidential consultation with one of our award-winning lawyers, please contact us online or call us at 615-742-4880 or toll-free at 866-812-8787.