Pursuing a Xarelto Claim or Lawsuit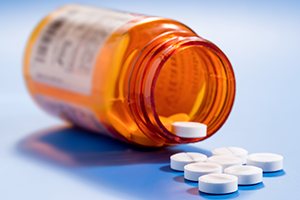 At The Law Offices of John Day, P.C. we are currently investigating and accepting Xarelto claims. The allegations surrounding Xarelto are:
Failure to provide appropriate warnings about the increased risks with Xarelto
Failure to advise patients about the lack of an effective reversal agent
Inappropriate and misleading marketing
Manufacturing, marketing and selling a defective drug
Failing to recall a defective drug or provide better warnings and information to doctors and patients.
Currently, there is not a class action lawsuit related to Xarelto, but there are thousands of lawsuits and those lawsuits have been consolidated into multi-district litigation or MDL. MDLs help streamline the litigation process while still allowing patients to keep their own lawyer and have their case heard individually. The first trials are scheduled for February 6, 2017.
If you or a loved one has been injured and you believe it is related to Xarelto, you probably have lots of questions like:
How much compensation am I entitled to for my Xarelto claim?

How much will I get for a Xarelto injury?

How much time do I have to file a Xarelto lawsuit?

How do I choose a personal injury lawyer?

Can I represent myself in a Xarelto lawsuit?

We can help answer some of these questions for you. In fact, some information on these issues are on our website and can be viewed simply by clicking on any of the links above. For more information on any of these issues, all you have to do is call our office for free consultation with one of our award-winning lawyers.

During your free call, we will review your case with you, answer any questions we can and explain your legal options. If you decide to hire us, we will handle your Xarelto case on a contingency basis, which means we only get paid if we recover money for you. And unlike some lawyers, we will not ask you to advance any money to get started. Instead, we advance all case expenses so you do not have to pay anything out of pocket to pursue your rights. If we don't recover money for you, you don't owe us a thing -- not even the case expenses.

At The Law Offices of John Day, P.C. we have recovered millions and millions of dollars forour satisfied clients and we are here to help you too. Simply give us a call at 615-742-4880 (Nashville) or 615-867-9900 (Murfreesboro) or 866.812.8787 (toll-free from anywhere). Xarelto lawsuits are being filed now but do not delay and lose any of your rights.

More Xarelto Information: