Patients Who Take Xarelto and the Risks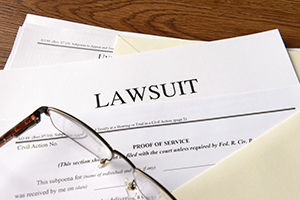 Xarelto is typically prescribed to the following patients:
For patients with Atrial Fibrillation or A-fib, anticoagulants are prescribed to help minimize the risk of stroke caused by a blood clot;
Patients who have undergone a hip or knee replacement are often placed on anticoagulants to prevent clots;
Patients at risk for pulmonary embolism (PE) or deep vein thrombosis (DVT) use anticoagulants to reduce their risk.
If you are using Xarelto, avoid activities that could result in trauma such as a fall, a cut etc. If you do sustain a bruise or a cut, notify your doctor immediately if you experience swelling, confusion, persistent bleeding, vision changes, weakness or severe headaches. In addition, be sure to tell all medical providers (including dentists) and their staff that you are taking Xarelto BEFORE undergoing any type of procedure. If you become pregnant, immediately inform your doctor that you are on Xarelto.
Patients taking Xarelto who have experienced adverse consequences such as internal bleeding, hemorrhagic stroke, wound infections, brain hemorrhage or death may be entitled to financial compensation. To discuss your case for free with one of our award-winning attorneys, all you need to do is give us a call at any of the numbers below:
615-742-4880 (Nashville)
615-867-9900 (Murfreesboro)
866.812.8787 (toll-free from anywhere)
We handle all Xarelto claims and lawsuits on a contingency basis so we only get paid if we recover money for you.