Murfreesboro, Tennessee Medical Malpractice Attorneys
Murfreesboro and Rutherford County Medical Malpractice Attorneys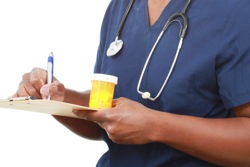 Are you thinking about suing a Murfreesboro doctor, nurse, hospital or clinic? If so, below are a few things you should know and steps you should take:
Get ready for a fight. Like most people, doctors take lawsuits personally and they view them as a stain on their professional reputation. And because doctors must report settlements and verdicts, they will usually fight hard to keep them off their record. While doctors have insurance to cover any losses caused by their negligence, the insurance policy usually has a consent provision which requires the doctor to consent to any settlement.
Medical malpractice cases take time to investigate. In Tennessee, before you can even file a medical malpractice lawsuit, you must have an expert review your case and confirm the case has merit. This Certificate of Good Faith must be filed with the lawsuit or the case is subject to dismissal. In order to have an expert review the case, the lawyer must order all of your medical records – not just the ones for the treatment at issue – but all of your past medical history too. It takes a significant amount of time and money (we will discuss the money in a minute) to gather all of these records and then meticulously review them. Each year, we turn away hundreds of people with potential medical malpractice cases because they have waited too long before seeking us out and we simply do not have time to investigate and prepare the case before the statute of limitations run. For more information on deadlines for filing a lawsuit, click here.
Once filed with the Court, medical malpractice cases take longer than the average case. Not all but certainly most medical malpractice cases are long battles. One reason for this is that most medical malpractice cases involve multiple defendants. Even if you think a single doctor or nurse made a mistake, that nurse or doctor will almost certainly blame someone else involved in your care and when they do that person must be included in the lawsuit. When there are a lot of different parties in a lawsuit, everything takes more time. For instance, it is harder to schedule a deposition because the calendars of a doctor, two nurses and their lawyers must be accommodated. When the deposition finally does take place, it will take longer than normal because there are more represented parties which means more lawyers asking questions.
Medical malpractice cases are expensive. We have already mentioned the cost associated with obtaining your medical records and having them reviewed by an expert so that a Certificate of Good Faith can be filed. But, the real cost in medical malpractice cases comes from hiring experts for each specialty implicated in the case. For instance, let's assume your case deals with a failure to diagnose an infection. We might need to hire an internist, an infectious disease specialist, etc. It is imperative that you hire a lawyer who has the financial wherewithal to pay for these experts and all of the other expenses associated with your case. At The Law Offices of John Day, P.C. we can and will fund your case. For more information on our fees and expenses, click here.
Medical malpractice cases are complex. While this has always been true, with the Tennessee Legislature's passage of the Health Care Liability Act, the complexity has been ratcheted up a notch. Each month, the Tennessee Court of Appeals and the Tennessee Supreme Court are asked to review cases in which the lawyer for the injured victim has failed to properly navigate the procedural land mines of these cases. In addition to the complexities of the law, the lawyer must also understand the medicine. John Day was asked to testify before the Tennessee Legislature during the passage of the Health Care Liability Act so he is intimately familiar with the law. And, John Day is board-certified as a Medical Malpractice Specialist by the American Board of Professional Liability Attorneys. To further assist with medical issues, we have a nurse on staff full-time.
To learn more about medical malpractice cases, click here. To schedule a free, no-obligation appointment with one of our award-winning lawyers, call us anytime at our Murfreesboro office by dialing 615-867-9900 or toll-free at 866-812-8787 or fill out this online form. We will be happy to sit down with you, discuss your case, answer your questions and let you know if we think we can help you and your family. We have recovered millions for our satisfied clients and we would like to help you too.