Murfreesboro, Tennessee Car Accident Lawyers
Murfreesboro and Rutherford County Car Accident Lawyers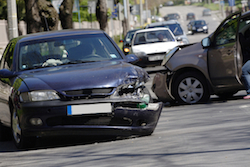 Our law firm, with offices in Murfreesboro, Nashville and Brentwood, has lawyers with 100 years of combined experience in helping people who have been injured or have lost a loved one in a car accident navigate their way through the legal process. Injuries and death caused by the fault of others give rise to certain legal rights in Tennessee, and our experienced lawyers and staff will not only educate you about those rights but also take over the responsibility of helping you obtain the legal benefits the law provides .
Candidly, your legal rights after a car accident are fairly straight-forward, but applying the law to each person harmed by the fault of another and then dealing with the trained professionals at insurance companies requires seasoned legal counsel. Our lawyers and trained staff remove the hassle and uncertainty of dealing with insurance companies and permit you to focus on recovering from the effects of the incident as quickly as you can.
Free Consultation
We invite you to call us for a free consultation about your rights as a person who was injured or lost a loved one in a car accident. We will ask you about what happened and the impact of the accident on your life, explain your rights, and let you know whether we can help you. And, if we think you can address the matter without the assistance of a lawyer, we will tell you. We do this at no charge whatsoever and then you can decide whether to employ us to help you.
No Recovery, No Lawyer's Fee
If you ask us to help, we will work on a "no recovery, no fee" basis. This means that if we are unable to make a financial recovery for you we will not charge you one penny for what we do. Not one penny. If we are successful, we will charge you a percentage of what we recover for you. We explain this fully in a simple written agreement so you fully understand when and what we charge. For more information on our fees and case expenses, click here.
Act Quickly to Protect Your Rights
If you have a potential claim arising out of a car accident in Murfreesboro (or anywhere in Tennessee or any other state, for that matter), we encourage you to call or email us promptly after the event. As time passes, evidence disappears and memories fade. Witnesses lose interest or move. Importantly, we encourage people to speak with us before they give a statement to an insurance company, even their own insurance company, about the events giving rise to the wreck. We suggest this not because we would tell (or even let) you not tell the truth about what happened, but rather because the insurance professionals taking the statement are trained at asking questions in ways that can lead to incomplete or misleading or even wrong answers – answers that can be used against you later. A five or ten minute talk with one of our dedicated lawyers can help you avoid making an innocent mistake that could adversely affect your legal rights.
Educate Yourself on Our Website
We encourage you to spend some time on our website educating yourself about your legal rights. Many people find our educational videos helpful, and others want more specific information about what types of damages are available in car wreck cases, what deadlines apply to taking legal action, who has the right to bring a claim for the wrongful death of a loved one, and what types of damages are available in wrongful death claims. Of course, this general information is no substitute for allowing our experienced injury lawyers apply the law to the facts of your particular case, but we understand that you have many questions about your rights and can benefit from the general information we provide. So please browse the hundreds of pages of free information on our site.
Learn About the Experience of Our Lawyers and Entire Team
We also hope that you will take a little time to learn about our award-winning lawyers and our dedicated team who can help you secure your legal rights. The firm founder, John Day, has been helping people from Tennessee and around the country for over forty years. A review of John's bio page, his writings, and his speeches, reveal why his fellow lawyers in Tennessee have honored him with four "Best Lawyer – Lawyer of the Year" awards. Each of our lawyers and our staff are dedicated to client service and helping each client obtain the best financial recovery.

Study What Our Clients Say About Us
Finally, we ask that you take a minute or two to read what our clients have said about us. We are honored by their kind words about our service, and each of these testimonials reminds us of how important our work is in the lives of our clients.
Give Us the Opportunity to Help You
Your free consultation is only a phone call or email away. We would be honored to listen to you and see if we can help. Call us at 615-867-9900 (Murfreesboro), 615-669-3993 (Nashville), 615-742-4880 (Brentwood) or toll-free at 866-812-8787 or simply fill out this online form and we will call you. If you are unable to come to one of our three office locations, we will gladly come to you.