Legionnaires' Disease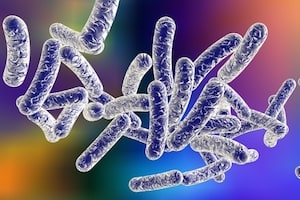 Legionnaires' Disease, or Legionella, is a serious, sometimes life-threatening respiratory disease that is caused by the legionella bacteria. This bacterium can grow and spread in showers and faucets, cooling towers, pools, hot tubs, fountains, hot water heaters and large plumbing systems. When left untreated, it can spread to humans via small water droplets that are inhaled or aspirated. Each year, approximately 8,000-18,000 people in the U.S. are hospitalized with Legionnaires' disease according to the CDC. Symptoms include fever, cough, chills and muscle aches.
Because it grows best in warm and humid conditions, hot tubs are at an increased risk of contamination. It is up to individual businesses to regularly test, clean and properly maintain the equipment on premises. Hot tubs and other water systems that are not properly maintained can become infected with Legionella.
Recently, there was a Legionnaires' outbreak in Memphis, Tennessee at the Guest House at Graceland. Our client, Mrs. G. was on a family getaway when she was infected with this disease, and ultimately lost her life. Several of her family members also contracted the disease, and are dealing with the trauma of losing their beloved family member.
The Shelby County Health Department has reported 9 confirmed cases and is advising anyone who stayed there between May 15-June 26th, 2017 to get tested immediately if they contract symptoms of Legionella.
If you or a loved one has been infected with Legionnaires' disease, our team of respected injury attorneys may be able to help. Our team of experienced lawyers have been recognized for their outstanding work in Premises Liability cases. Since 1993, John Day has been named one of the country's top lawyers by Best Lawyers. U.S. News and World Report has ranked our firm as one of the nation's best, and Business Tennessee has consistently recognized John Day as one of the best lawyers in the State. Our Nashville injury attorneys have earned Martindale-Hubbell's AV preeminent ratings and have been honored as Super Lawyers. These are just a few of the accolades we have earned over the years. Our hard-working and dedicated team of attorneys have exceptional knowledge of the law and are intimately familiar with this type of case.
If you have been infected with Legionnaires' Disease and would like to speak to us about a potential Premises Liability claim, please contact us online or call us at 615-742-4880 or 866.812.8787.