I Think I May Have a Qui Tam or Whistleblower Case, What Do I Do?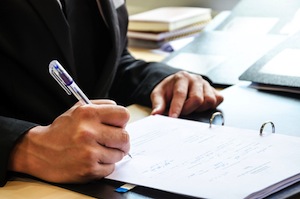 First, you need to hire a qualified lawyer. When hiring a qui tam lawyer, there are many factors you should consider such as whether the lawyer has experience in qui tam actions, the lawyer's skill and reputation, whether the lawyer has the financial wherewithal to handle the qui tam case and, because whistleblower cases like any other legal matter can be stressful, your personal rapport with the lawyer.
Second, it is important you not discuss the case with anyone other than your lawyer. This is important for a couple of reasons. First, if someone files a case with similar allegations before you, then your case may be dismissed. In addition, if the fraud becomes publicly known before your case is filed, your case may be dismissed.
Third, do not delay. The state and federal statutes which authorize whistleblower lawsuits limit the amount of time you have to pursue the case. Generally, a False Claims Act claim (federal claim) must be filed within 6 years of when the fraud was perpetrated, although some exceptions and extensions apply. The Tennessee False Claims Act (state claim) also limits the time in which a qui tam action may be filed.
If you would like to have a confidential and free consultation with one of our award-winning attorneys to discuss a potential qui tam case, please contact us online or call us at 615-742-4880 or toll-free at 866-812-8787. We handle all qui tam cases on a contingency basis so it costs you nothing out pocket to proceed.