Dog Bites
At The Law Offices of John Day, P.C. We Fight for the Rights of Dog Bite Victims.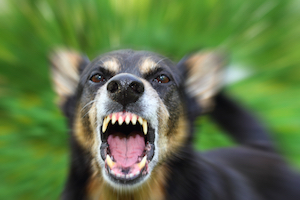 Sometimes a dog is not man's best friend but instead his worst nightmare. According to the Centers for Disease Control and Prevention, 800,000 people will seek medical treatment for dog bites each year, and young children are the most endangered age group as they represent roughly half of the victims. Of those 800,000 people, 386,000 of them will need emergency medical treatment and 16 of them will die from injuries inflicted by a dog.
If you or your child has been bitten or attacked by a dog, one of our experienced dog bite attorneys will help you get justice. Tennessee's dog bite law is complex with numerous exceptions to liability. We have been representing dog bite victims for more than 80 years, and we are skilled at developing the necessary proof to win these cases. Our results speak for themselves -- we have recovered more than $100 million dollars for our clients. We would like to help you too.
We Are Your Voice When You've Been Bitten or Attacked by a Dog in Tennessee.
If you or someone you love has been bitten or attacked by a dog, you need our experienced dog bite attorneys to immediately:
Investigate the accident on your behalf which may include taking scene photos, interviewing witnesses to the attack, interviewing neighbors about the dog's history and prior behavior, etc.;
Gather all of the relevant evidence from the dog owner including veterinary records, prior incidences of vicious behavior by the dog, etc.;
Collect your medical records and, if necessary, hire medical and damages experts to help explain the nature and extent of your injuries and any future treatment required;
Handle all of the necessary paperwork and negotiations with the insurance company;
Protect your rights in court;
Work to ensure you get the maximum compensation possible for your pain and suffering, medical bills, lost wages, scarring, etc.
Contact Us Today and Speak With One of Our Tennessee Dog Bite Attorneys for Free.
Contact us online or call us any time of day at 615-742-4880 or toll-free at 866.812.8787. We will thoroughly discuss your dog bite case during a free, no-obligation consultation. If your injuries prevent you from coming to our office, we will gladly come to your home or the hospital. We understand the devastating physical, emotional and financial impact a dog bite or dog attack can have on the entire family and we will work tirelessly to ensure you get justice and the maximum compensation reasonably possible.
For more information on dog bite cases, please review the additional information above.