Cook Gunther Tulip IVC filter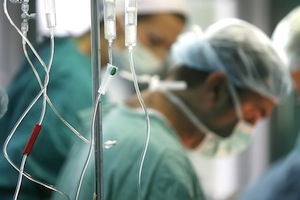 The Cook Gunther Tulip IVC filter was first made available in the United States in 2003. This IVC filter has four anchoring struts for fixation and eight independent secondary struts to improve clot trapping and centering of the device.
The Cook Gunther Tulip IVC filter is an optionally-retrievable IVC filter. Once the risk of clotting has passed, it should be removed from the patient. After 3 to 4 months, the filter is susceptible to breaking or moving in the body, which can lead to serious complications and even death for the patient.
Notably, in 2010, the FDA released a Safety Communication warning about the dangers associated with failing to remove optionally-retrievable IVC filters. During a five year period, the FDA received 921 reports of a patient experiencing an adverse event involving IVC filters. A breakdown of the adverse events is below:
56 cases of filter fractures
328 cases of filter migrations
146 cases of detachment of the IVC components
70 cases of perforation
Not surprisingly, some of the patients had serious adverse outcomes as a result of these events.
If you would like to discuss an IVC filter case with our office, all you have to do is call. We have three office locations (Nashville, Brentwood and Murfreesboro) for your convenience. Call us at 615-669-3993 (Nashville) or 615-867-9900 (Murfreesboro) or 615-742-4880 (Brentwood) for a free, no-obligation consultation. You have nothing to lose and everything to gain. Give us a call. We handle all IVC filter cases on a contingency basis so we only get paid if we recover money for you.