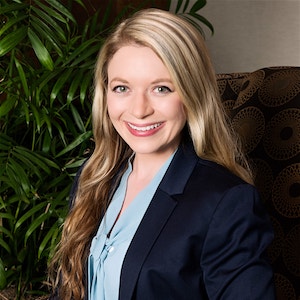 Caroline S. Hudson
Download VCard
Phone: 615.742.4880
Fax: 615.742.4881

5141 Virginia Way, #270
Brentwood, Tennessee 37027
Caroline Hudson is an Associate at the Law Offices of John Day. Caroline assists clients in various tort-related litigation matters.
While attending law school, Caroline served as a Research Assistant to Professor Jodi L. Wilson. She also interned for the Honorable Bernice B. Donald in the United States Court of Appeals for the Sixth Circuit.
Professional Activities
Caroline is a member of the Lawyers' Association for Women, Marion Griffin Chapter, where she serves as chair of the Publicity, Technology, and Social Media Committee. She also served as co-chair of the Judicial Appointments and Nominations Committee in 2015 and 2016.
Additionally, Caroline is a member of the Tennessee Bar Association and Nashville Bar Association, where she serves on the Nashville Bar Journal committee and assists with editing articles and drafting disclosures for the Journal.
Community Involvement
Caroline's community activities include Lawyers for Littles bowling fundraiser, which benefits Big Brothers Big Sisters of Middle Tennessee, and the Nashville Bar Association's Sit-In Program where she presented a lesson to students at Hillsboro High School regarding the 1960s lunch counter sit-ins in Nashville. She also participated in the Law Firm Trivia Challenge to Benefit Cystic Fibrosis with proceeds going to benefit the Nashville Chapter of the Cystic Fibrosis Foundation and served as a scoring judge for the Tennessee Bar Association's mock trial tournament.
Caroline has also participated in Alternative Spring Break and Homeless Connect in Memphis, Tennessee. She received the Dean's Distinguished Pro Bono Service Award for her pro bono work at the University of Memphis. She was also a Student Attorney in the Elder Law Clinic where she drafted and executed legal documents for individuals who could not afford legal services.
Honors
Caroline was honored as "Contributor of the Year" for 2016 by the Nashville Bar Journal. Her pro bono work earned her the Tennessee Supreme Court's designation as a Law Student for Justice because she donated more than fifty hours of free legal assistance to Tennesseans. Caroline was also selected as a Student Pupil for the Leo Bearman, Sr. Inn of Court in Memphis, Tennessee, and was a recipient of the CALI Excellence for the Future Awards in Comparative Law Seminar and Elder Law Clinic.
Education
Caroline graduated from The University of Memphis, Cecil C. Humphreys School of Law where she served as Editor-in-Chief of the Mental Health Law & Policy Journal and as a Grading Committee Member on the Moot Court Board. She was selected as one of the three oral advocates on the Wagner Labor and Employment Law Moot Court team where she traveled to New York to compete against other teams from all over the United States. Caroline also served as Secretary of the International Law Society and was selected as a Student Ambassador and a Student Orientation Leader.
For her undergraduate and graduate degrees, Caroline attended Tennessee Technological University in Cookeville, Tennessee; she received her bachelor's degree in English Education and master's degree in English and was selected as a Graduate Teaching Assistant in the English Department.
Publications
Author - "Revenge & Privacy Protection: Tennessee Takes a Stand Against Nonconsensual Distribution of Private Images," 17 Nashville Bar Journal 2 (Apr./May 2017)

Author – "Tennessee's Waltz With Charter Schools: When Will The Music Stop," 16 Nashville Bar Journal 2 (Mar. 2016)

Author – "Rehabilitate or Incarcerate? A Comparative Analysis of the United States' Sentencing Law on Low-Level Drug Offenders and Portugal's Decriminalization of Low-Level Drug Offenses," 23 Cardozo Journal of International and Comparative Law 63 (2014)

Author – "Protecting the Victims of Cyberbullying: An IDEA," 3 Mental Health Law & Policy Journal 183 (2013)

Author – "When in Rome," Homespun (2012)

Author – "Risky Writing," CompTime Annual (2011)
Personal
Caroline and her husband live in Nashville with their Shetland Sheepdogs and stay busy traveling and visiting their family in Middle and West Tennessee.