Cannon County, Tennessee
Cannon County, Woodbury, TN Injury Attorneys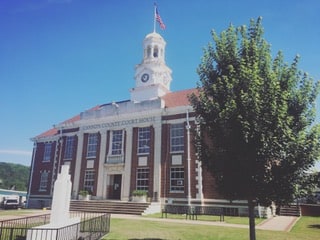 Our award-winning team has over a 100 years of combined experience, and we are proud to represent injured people and their families in Woodbury, Auburntown and all of the other communities in Cannon County, Tennessee. Our firm is different from most other law offices because we only handle civil litigation and injury or death cases. We do not handle wills, trusts, corporate matters, bankruptcies, DUIs or other criminal matters. By focusing our practice, we can deliver the best possible injury representation to our clients.

We have recovered millions of dollars for our satisfied clients in all types of injury and wrongful death cases including medical malpractice cases, car wrecks, tractor-trailer crashes, motorcycle accidents, dog bite cases, drowning accidents, slip and fall accidents, injuries caused by defective products, boating accidents, bus accidents, food poisoning cases, farming accidents, liquor liability cases, brain injury cases, drowning accidents, burn injury cases, construction accidents, eye injury accidents and many others.
For more detailed information on the most common types of accident cases, visit our Services page. And for answers to frequently asked questions, visit our FAQ page.

Crash Statistics for Cannon County

Tennessee has roughly 4.5 million licensed drivers and the State has thousands of miles of roadways. Unfortunately, some drivers choose to drive while intoxicated, speed, text while driving and engage in other unsafe acts. When these drivers cause serious accidents, we are here to help. Below are some driving statistics for Cannon County.

From 2015 to 2019, Cannon County ranked 56th in the overall crash rate (out of 95 Tennessee counties). During that same time frame, the county's fatal crash rate was 9th and its injury crash rate was 38th. For young drivers (ages 15 to 24), Cannon County's crash rate was 53rd and, for senior drivers (ages 65+), the crash rate was 63rd. For alcohol-impaired fatalities, Cannon County ranked 2nd and for alcohol-impaired crashes in general its rank was 72nd. The county's speeding crash rate was 21st. For motorcycle crashes, Cannon County ranked 40th.

Additional Information on Car Crashes

If you have been injured in a car accident or some other type of accident, you are typically entitled to compensation for your losses which may include pain and suffering, property damage, medical bills, lost wages, permanent impairments, scarring, loss of enjoyment of life and others.
In any accident, there can be multiple parties at fault and several theories of recovery. For instance, in a car accident, you can make a claim against the other driver. You might also be able to make a claim against your own insurance carrier for uninsured or underinsured motorists benefits if the other driver does not have sufficient insurance to cover your damages. You may also have a product liability claim against the manufacturer of your automobile if your car failed to perform as designed in the crash -- such as your airbags did not deploy or your seat back broke -- and the failure caused injuries. If the at-fault driver was drinking at a bar before the accident, it may be possible to bring a claim against the bar for serving too much alcohol to an obviously intoxicated person.
As you can see, even from just a simple car accident, there may be several theories of recovery against more than one person. You need an experienced lawyer -- one who focuses on injury cases -- to review your case and determine who may be responsible for your injuries and how to obtain the maximum amount of compensation possible. While you are recovering from your injuries and piecing your life back together, we will be diligently and aggressively pursuing justice for you and your family. For more information on what to expect after you hire us, click here.

Will I Have To Go To Court?

We will try to settle your case without the necessity of litigation, but that is not always possible. Sometimes the at-fault person denies liability or disputes the extent of your injuries and damages. In those situations, we may have to file suit to protect your rights.

Who Are the Judges in Cannon County and What Is The Process?

Cannon County is in the 16th Judicial District, and civil cases are presided over by the following individuals:
The 16th Judicial District Local Rules of Court can be found here. These rules help explain how the court works and the court's day to day procedures.
To get some perspective on how often Cannon County judges are handling and trying tort cases (claims for personal injury or death), here is a recap of the past decade. For the 2010-2011 reporting period, there were 8 tort cases (claims for personal injury or wrongful death) filed in Cannon County. During that same time frame, there were not any tort cases that went to trial. During the 2011-2012 reporting period, there were 12 tort cases filed in Cannon County, but again zero cases actually went to trial. For 2012-2013, 11 tort cases were filed but not a single personal injury or wrongful death case went to trial. For 2013-2014, 10 tort cases were filed in Cannon County and, for the fourth straight year, none went to trial. In 2014-2015, only 5 tort cases were filed in the entire county and, yet again, none of them went to trial. In 2016-2017, 11 tort cases were filed, and again, none went to trial. In 2017-2018, zero tort cases were filed. In 2018-2019, 11 cases were filed but again none went to trial, so no damages were awarded by the judge or jury. The last year referenced for this data is the 2018-2019 reporting period.
John Day has created a new website (BirdDog Law) to give citizens, judges, and lawyers important information about the court system of every county in Tennessee, including updated trial statistics in each of the 95 counties. For more recent information and an understanding of the trends in jury and nonjury personal injury and wrongful death cases in Cannon County, please click on the link.
How Do I Get Started?

If you or a loved one has been injured in Cannon County, call The Law Offices of John Day, P.C. and let our experienced team of attorneys, paralegals and full-time nurse help you get the money you deserve. We have three convenient office locations:

Nashville: 615-669-3993
Murfreesboro: 615-867-9900
Brentwood: 615-742-4880

Toll-Free: 866-812-8787

Or you can contact us online and we will reach out to you. And, as always, if you are unable to come to our office, we will gladly come to you.

The law only allows you a limited time to seek compensation for your injuries, so call us today for a free, no-obligation consultation. We handle all accident cases on a contingency basis which means we only get paid if we recover money for you and your family. For information on our fees and costs, click here.