Brentwood Pedestrian Ordinances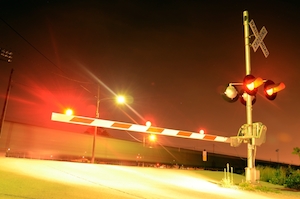 Pedestrian-automobile accidents are most likely to occur in more urban areas. As a home to many offices and businesses, Brentwood sees pedestrian injuries each year. In addition to Tennessee state law, the following ordinances apply to pedestrians and drivers in Brentwood, Tennessee:
For Brentwood Pedestrians:
Pedestrians must not go through, around, over or under any railroad crossing gate when the gate is closed or being opened/closed.
Pedestrians must yield the right-of-way to emergency vehicles.
Pedestrians are not allowed to walk or go between vehicles in a funeral procession (or other authorized procession) while the procession is in motion.
Pedestrians should not go on the interstate or roads with similar designs and features.
For Brentwood Drivers:
Drivers coming out of alleys, buildings, private roads or driveways must yield the right-of-way to pedestrians approaching on the sidewalk area.
Drivers should not enter an intersection if there is not enough space for the car to pass through and not block the passage of pedestrians through the intersection.
If you or someone you loved has been injured in a pedestrian-automobile accident in Brentwood, Tennessee, contact us. Our team of pedestrian injury lawyers will review your case for free and let you know whether we can help. We handle all pedestrian accident cases on a contingency basis so we only get paid if we recover money for you. Call us at 615-742-4880 or toll-free at 866.812.8787 to get started.