An Apparent Cover-Up by the Manufacturer of GranuFlo and NaturaLyte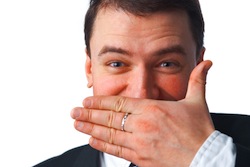 GranuFlo and NaturaLyte are manufactured by Fresenius Medical Care, which is the country's largest provider of dialysis products and services. In 2010, the company's own study linked the use of its products with cardiac arrest in 941 dialysis patients. Thereafter, in November of 2011, a Fresenius internal memo warned the products were associated with a "6 to 8 fold greater increase of cardiopulmonary arrest and sudden cardiac death in the dialysis facility". The internal memo ultimately concluded the problem "need[ed] to be addressed urgently." But instead, the company did nothing. The alleged cover-up was revealed when an anonymous source sent the internal memo to the New York Times, which precipitated an investigation by the U.S. Food and Drug Administration (FDA). The FDA has now launched a recall of these drugs.
If you or a loved one has suffered a stroke, heart problems, cardiac arrest or death and you believe it is connected to their dialysis treatment, contact us today. We handle all GranuFlo and NaturaLyte cases on a contingency basis which means we only get paid if we recover money for you. Unlike some lawyers, we do not ask our clients to take out expensive litigation loans to finance their case. Instead, we advance all case expenses and we do not charge interest on case expenses. We do not ask you to reimburse our case expenses unless we recover money for you and your family. The law requires you to pursue your rights quickly, so contact us today. You can start the process by filling out our online contact form or you can call us at 615-742-4880 or toll-free at 866.812.8787. We will gladly answer your questions and advise you of your rights in a no-obligation, no-cost consultation. We have recovered more than $100 million dollars for our clients and we would like to help you too.